Tent City Residents Face Deadline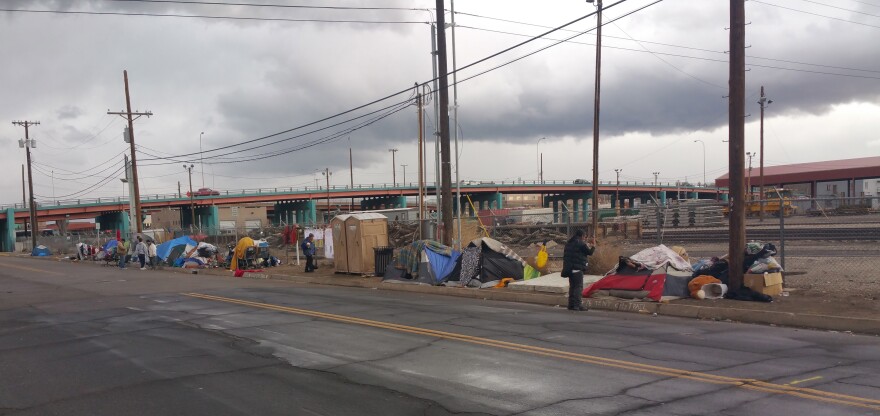 Wednesday was the last day for homeless people living in a tent city to leave their camp on 1st Street in downtown Albuquerque. Most of the camp's occupants have already moved out.
About five occupied tents remain just north of Albuquerque's rail yards. Not long ago 35 tents had spread along this strip of city property, prompting complaints from neighbors and support from advocates.
One of the people still living at the site, Thomas Montoya, says the few people left at tent city are struggling with mental illness, and aren't planning to leave because they don't know where they can go.
"Where? Where are we gonna go? I have no clue," he said.
City staff have offered housing options, motel vouchers and other services to the people in the encampment.
A spokeswoman for the mayor said the remaining campers are not interested in those services. The city won't forcibly remove them, she said, but they have started a legal process to remove people who stay.
Supporters of the tent city residents are planning a rally at the site Wednesday evening. The rally, sponsored by the ANSWER Coalition and other groups, is set to begin at 6 pm, with participants planning to stay the night in tent city to protest the evictions.