Sardinian Vocal Group Sas Bator Colonnas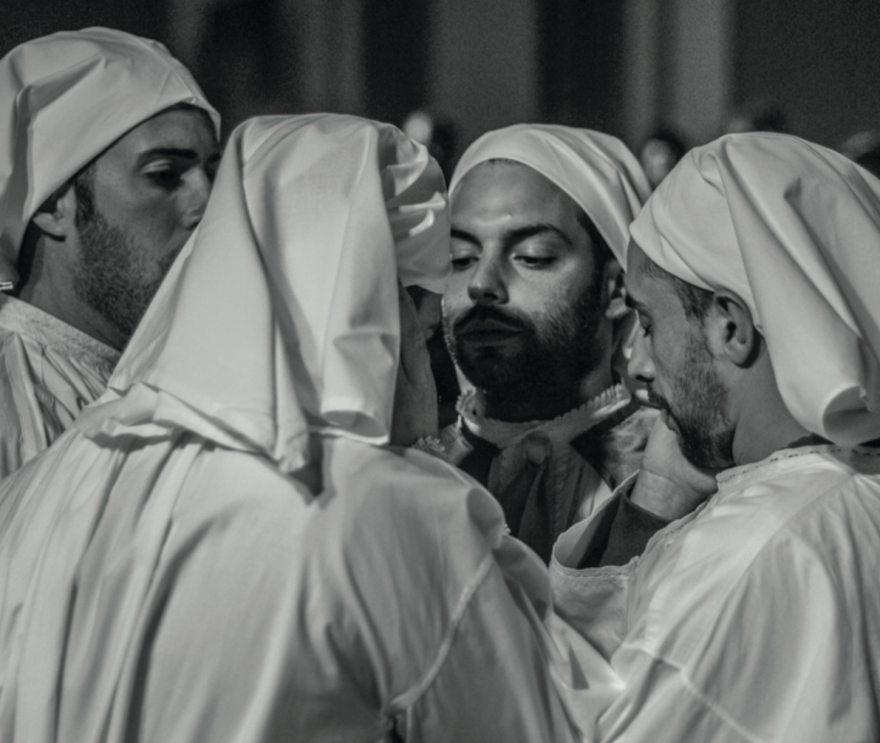 Wed. 11/14 1:30p: Afternoon Free Form host Tanya Cole will speak with Sas Bator Colonnas and Diego Pani. They are from Sardinia, Italy and are visiting New Mexico in honor of the Society for Ethnomusicology conference taking place this week in Albuquerque. Sas Bator Colonnas will make their debut performance in the United States right here in Albuquerque at the Outpost Performance Space on Friday, November 16th.
Sas Bator Colonnas is a multipart singing group from the Scano di Montiferro, a mountainous region in central Sardinia, Italy who started singing together in 2002. They carry on the vernacular multipart singing practice— one of the most representative cultural forms of their village—which is performed by four male singers and is called 'cuncordu.' Diego Pani is the manager of the musical patrimony of the Istituto Superiore Regionale Etnografico (ISRE) and a Ph.D. Student in Ethnomusicology at Memorial University of Newfoundland. His research focuses on the dynamics of music performance of young generations of musicians.