Let's Talk About The NM United Stadium Proposal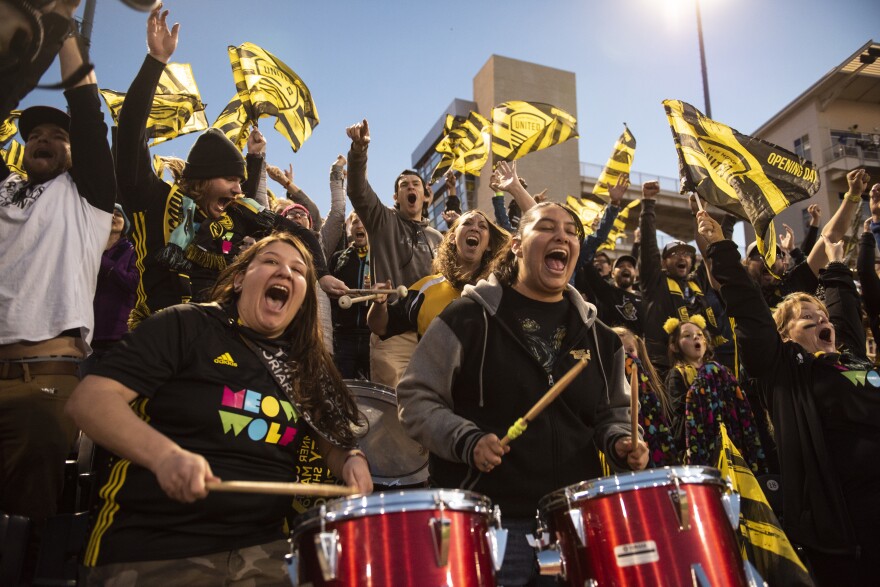 Let's Talk New Mexico 8/12 8am: If you've seen black and gold T-shirts, jerseys, and flags around Albuquerque, you've seen fans of New Mexico United. The professional soccer team has been generating excitement in our state since the team was first announced in 2018, and their home games at Isotopes Park are almost always sold out. Recently New Mexico United and the City of Albuquerque released a proposal for a new 10,000 - 12,000 seat stadium to serve as the home of the team. The cost? An estimated $65-$75 million dollars. The location? That is to be determined. So far, the city's preferred sites are in downtown Albuquerque: 2nd Street and Iron Avenue, or Coal Avenue and Broadway Boulevard. While fans of the team are excited about the new plans, many people who live in these areas are not very happy with the suggestions.
On this week's Let's Talk New Mexico, we're going to take on the big questions about the United Arena. Do we need a new stadium and at what price? How can the team and the City make sure they keep the needs of the neighborhood residents in mind as they plan for this new stadium? How can the character and makeup of these historic neighborhoods be preserved in the face of this possible development? And what about the cost of the arena itself? How much will taxpayers be willing to pay?
Whether you are a fan of New Mexico United or not, we want to hear from you! Will the plans for this stadium affect you and your neighborhood? Or, if you live outside of Albuquerque, are you seeing major projects like this in your community? Are you concerned about how they might change the character of the area where you live? Or do you think that New Mexico needs more of this kind of development? Let's talk about it. Email: LetsTalk@kunm.org, tweet #letstalkNM, or call in during the live show.


GUESTS:

RELATED: