Keller Proposes New Department To Handle Mental Health Calls Instead Of Police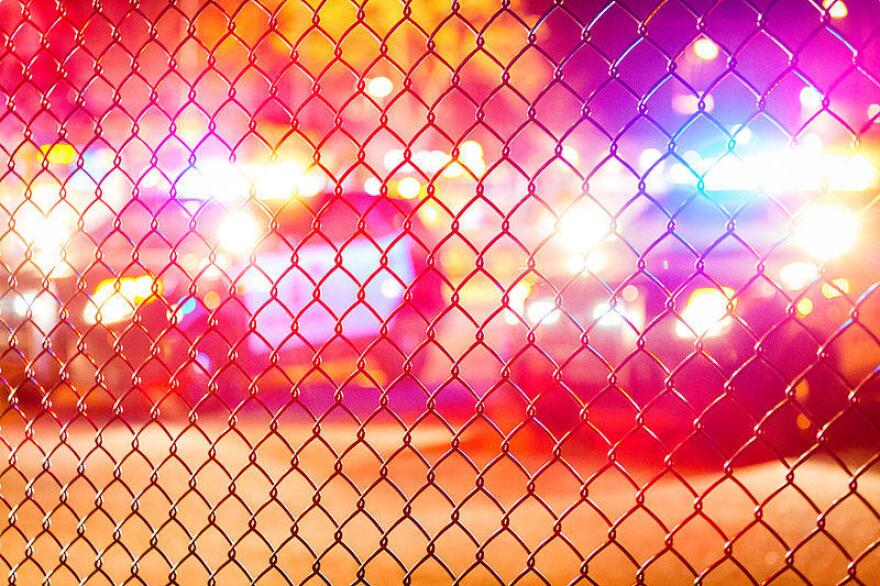 For years, Albuquerque and Bernalillo County have been working on strategies so police officers aren't the primary people responding to 911 mental health calls. After weeks of Black Lives Matter protests in Albuquerque—and just days after police shot a man in crisis, hospitalizing him—Mayor Tim Keller announced today that the city will create a separate Community Safety Department to handle these kinds of call-outs by the end of the year—without taking funding from the police department. It's unclear what the city will do to respond to the rest of the protesters' demands around over-policing, and calls to defund and demilitarize the police.
MAYOR TIM KELLER: What's happened since the protests, we've learned a lot about the long-term community trauma that over-policing has. We've also learned about the fact that we need to be civilianizing a lot of our interactions. Those are newer lessons from some of the advocacy that's happened. And now, my job is to really listen to the experts. And our experts like our Office of Equity and Inclusion, our Civil Rights office, and our public safety working groups, they're all saying that this is a great thing to look at. So, it's much more than just, you know, one conversation from one person.
KUNM: Do you think the urgency is related to the protests that we've been seeing in Albuquerque for the last two weeks?
KELLER: Absolutely, in a sense that it's given us the political will and the popular support to do a lot of the things that we've been looking at. People are starting to understand how important these things are, and that's certainly because of what's happening here and around the country.
KUNM: If additional funding is needed—and we're coming out of the pandemic, and I know a lot of municipalities are strapped for cash—where do you think the money will come from to be part of creating this new department beyond resources that are already allocated to other departments that you're pulling into this one?
KELLER: So we think overall, there's at least $10 million that we're going to reallocate and reinvest to this new department. But we would love additional funding, especially around our diversion programs and around our violence-intervention programs. And the question for us, unfortunately, really is corona-related at this point. Because right now, we just have so much uncertainty with respect to how soon the economy's going to rebound. But that's why this time is important over the summer to sort of set up what we want, make the requested budget that we want, and then we'll see where we're at in August and September and how much more we can actually invest in these areas.
KUNM: When people are calling for a defunding of police, I don't think the concern is only that money be reallocated somewhere else. I think it's also about reducing police forces. Is that not an option that you're considering here in Albuquerque?
KELLER: Our department has been in a shortage situation for almost a decade. There's a well-documented lack of just community policing officers to the tune of at least 400. So that exists regardless, and it's still important to fix.
KUNM: I know, the thought is that this is a radical shift. But I'm just wondering how different it is from the things we've already heard in our communities. What will be new?
KELLER: Sure. I think this, No. 1, honors and borrows from the ideas that have been tried before. But this is a fundamental shift. This means when you call it 911, you either had a choice between fire or police, and now there will be a third choice. And it's a civilian, hopefully it's a trained professional, and they're unarmed. So this should span even things that might seem mundane, like when we spend a lot of officer time going out to check abandoned cars. That could easily be done by folks without a badge and a gun.
KUNM: So some parts of Albuquerque say they're over-policed. And these are often places with large populations of Hispanic, Native American and African American folks. Are you considering what residents are saying about their experiences there? Because that was part of the demonstrations. And how does this respond to those concerns?
KELLER: This is something that we have definitely heard loud and clear, and I think this is a real response to that. It's a challenge where again, since we've been asking officers to respond to every type of call, then communities can see officers all the time up and down their street, but not necessarily actually going after a particular crime call. This should change that. That is the goal with this model, is to really civilianize these kinds of interactions. And that should show a meaningful impact with respect to this concept of over-policing.
*****
We'll have more of this conversation on our show Your New Mexico Government airing Wednesday, June 17, at 7 p.m.